If you could do whatever you liked and could rule the world with a click of your finger, how would you deal with situations that arise like the latest tragedy in Norway?
Anders Breivik - dressed up like a police man went out to a youth camp on an isolated island and shot and killed between 60 and 90 (depending on where you read the news).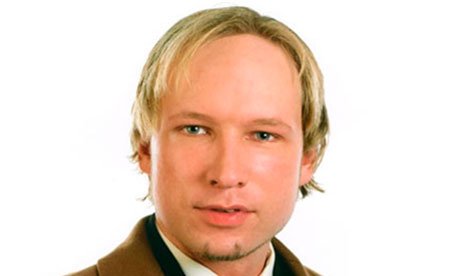 This is not news of course, but I ask, how would YOU deal with it? I mean, he did what he did because he was a far-right Christian that was against the Islaminisation of Norway and of course the growing amount of immigrants of the Muslim persuasion.
Should all religion be banned? Should Islam be outlawed in certain countries? Should people like this be publicly hanged to show that intollerance is not an option?
I ponder.